PUPPIES:
Puppy Application
If you wish to apply to adopt a Labradoodle puppy from Puppy Love Labradoodles, please complete the following puppy application form.
After completing the form please use the PayPal payment button to send use your deposit.
Labradoodle Puppy Application Form
Click the PayPal link below to send your puppy deposit
Latest News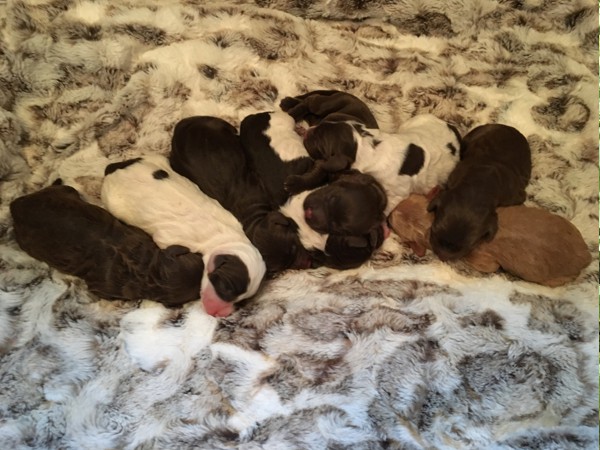 Summer is finally here and we have babies in the works. Contact us to reserve your spot!
Testimonials
Our experience with Puppy Love Labradoodles has been a very good one. Right from our first call from Darice asking us all kinds of questions about our home life so that she could decide if we were the right people to purchase one of their puppies.
We could not be happier with Darice and her family's professional and caring help. No questions have gone unanswered. We would not hesitate to buy another puppy from them. Jill & Colin Chadwick.
Read More...